| | |
| --- | --- |
| | |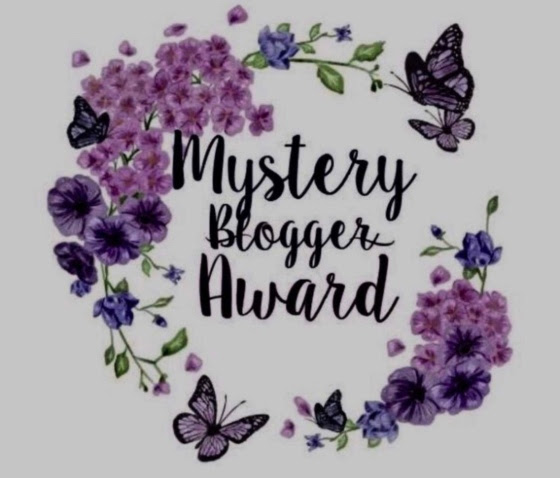 I was nominated for the "Mystery Blogger Award" by BlueFences (thank you so much).
The award: "An award for amazing bloggers with ingenious posts. Their blog not only captivates; it inspires and motivates. They are one of the best out there, and they deserve every recognition they get. This award is also for bloggers who find fun and inspiration in blogging; and they do it with so much love and passion".
The Rules:
Thank the person who nominated you and include a link to their blog
Tell your readers three things about yourself
Reading poetry
I also post my poetry on Allpoetry.com
I've written a memoir but I am in the second edit phase
Answer the questions from the person who nominated you
What is your favorite movie?
The Secret Garden
If you could visit one place in the world, what would it be?
Italy
If you could travel to any time period/moment – past or future – what would it be?
The 1920's
What would you invent to change the world for the better?
The U.S. Imigration System
What movie or book character – from your favorite movie or book – are you most like????
Nominate 10-12 bloggers you feel deserve this award
Https://mitchteemly.com
Ask your nominees 5 questions of your choice with one weird or funny one
Notify your nominees by commenting on their blog
I would like to know the answers from the same questions above.
Thanks again!